About Program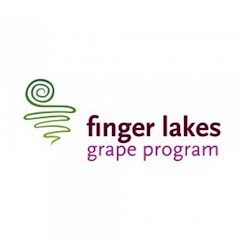 The Finger Lakes Grape Program (FLGP) is a regional extension program of Cornell Cooperative Extension serving the grape and wine industry of the Finger Lakes.
The FLGP provides unbiased, research-based information to the region's grape growers in areas including vineyard and pest management practices, new vineyard establishment, farm business management, marketing and business development and more as a means of supporting the industry's growth and long-term sustainability. This information is distributed to growers by a variety of means, including printed and electronic communications, field meetings and workshops, and an annual winter conference.
The Finger Lakes Grape Program is supported, in part, by six
county Cornell Cooperative Extensions including:
Ontario, Seneca, Schuyler, Steuben, Wayne and Yates Counties.

To visit one of these Cornell Cooperative Extension's web sites,
simply click on a county within the map.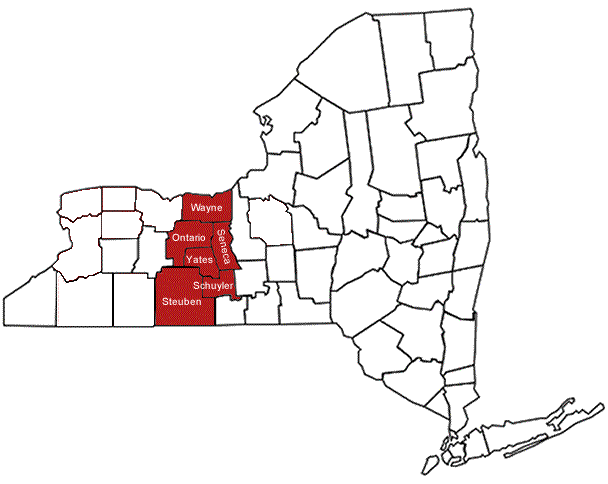 Upcoming Events
CCE Ontario County Pesticide Training and Re-certification Series

February 5 - February 26, 2020
7:00 PM - 9:30 PM
Canandaigua, NY
For more information on this event please contact Russ Welser at the Ontario County CCE office @ 585-394-3977 x 427 or 436
Announcements
B.E.V. NY 2020
Registration is now open for B.E.V. NY 2020!
B.E.V. NY 2020
February 26-28, 2020
RIT Inn and Convention Center
5257 West Henrietta Road
Rochester, NY 14467

Slow Moving Vehicle Workshop
February 13th 7-9pm
Benton Fire Hall
932 State Route 14A
Penn Yan, NY 14527
Join us for a workshop for the Do's and Don'ts that involve slow moving vehicles including farm equipment, construction equipment, and horse drawn buggies.
Free and open to the public with light refreshments offered.
For more information contact:
Henry Martin:
315-536-4736