About Program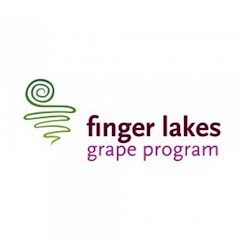 The Finger Lakes Grape Program (FLGP) is a regional extension program of Cornell Cooperative Extension serving the grape and wine industry of the Finger Lakes.
The FLGP provides unbiased, research-based information to the region's grape growers in areas including vineyard and pest management practices, new vineyard establishment, farm business management, marketing and business development and more as a means of supporting the industry's growth and long-term sustainability. This information is distributed to growers by a variety of means, including printed and electronic communications, field meetings and workshops, and an annual winter conference.
The Finger Lakes Grape Program is supported, in part, by six
county Cornell Cooperative Extensions including:
Ontario, Seneca, Schuyler, Steuben, Wayne and Yates Counties.

To visit one of these Cornell Cooperative Extension's web sites,
simply click on a county within the map.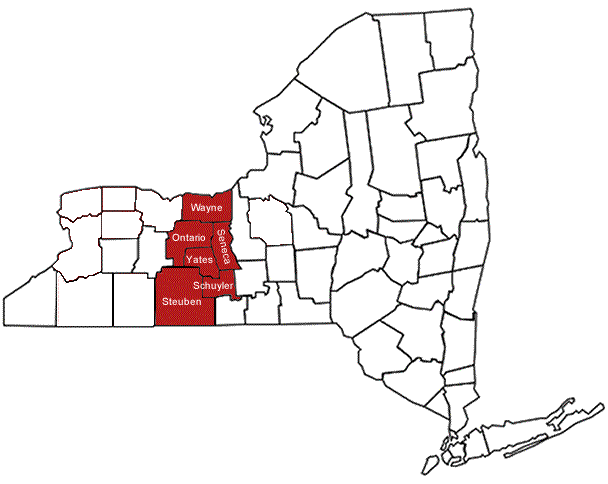 Upcoming Events
Tailgate Meeting

August 1, 2017
4:30 pm - 6:00 pm
Sodus, NY
Our seventh tailgate meeting of 2017 will take place on August 1 at Belle Terre Farm in Sodus.
NYS Wine Grape Growers Research Tour and Barbecue
August 2, 2017
1:00pm-9:00pm
Penn Yan, NY
The New York State Wine Grape Growers will hold their Summer Research Tour and BBQ on Wednesday, August 2.
EnoCert 101: Basic Viticulture & Enology
August 14 - August 15, 2017
8:30am-4:30pm
Geneva, NY
Announcements
Tailgate Meetings Around the Finger Lakes
The weather is warming up, and that means the start of another growing season in Finger Lakes vineyards. It also means the start of the Finger Lakes Grape Program's annual series of Tailgate Meetings, which are held every other week during the growing season. These meetings are a great opportunity to talk with FLGP staff and other growers about what's going on in the vineyards, and exchange ideas about how to make improvements on the farm.
Want to learn more about our Tailgate Meetings? Check out the video below, or better yet, come to a meeting this year. No cost, no registration necessary. Dates and locations are listed on our
Calendar of Events
.
Finger Lakes Grape Program - Cornell Cooperative Extension
Your Trusted Source for Research-Based Knowledge