About Program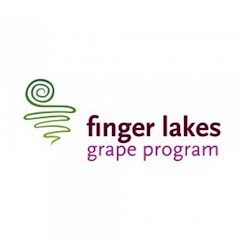 The Finger Lakes Grape Program (FLGP) is a regional extension program of Cornell Cooperative Extension serving the grape and wine industry of the Finger Lakes.
The FLGP provides unbiased, research-based information to the region's grape growers in areas including vineyard and pest management practices, new vineyard establishment, farm business management, marketing and business development and more as a means of supporting the industry's growth and long-term sustainability. This information is distributed to growers by a variety of means, including printed and electronic communications, field meetings and workshops, and an annual winter conference.
The Finger Lakes Grape Program is supported, in part, by six
county Cornell Cooperative Extensions including:
Ontario, Seneca, Schuyler, Steuben, Wayne and Yates Counties.

To visit one of these Cornell Cooperative Extension's web sites,
simply click on a county within the map.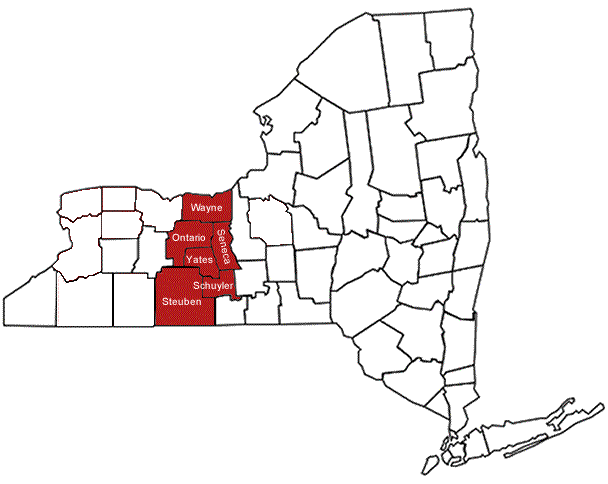 Upcoming Events
Management of Botrytis and Sour Rot in Vineyards
August 11, 2020
4:30 - 5:30 PM
Hear the latest information about management of cluster rots, including Botrytis and sour rot, from researchers who are working on better ways to manage this bane of growers in humid climates.
FLGP Virtual Tailgate Meeting

August 18, 2020
4:30 - 6:00 PM
Join FLGP viticulturist Hans Walter-Peterson (and the occasional guest speaker) for any or all of this year's Tailgate Meetings, held every other Tuesday afternoon during the 2020 growing season, starting on June 9 and ending on August 18.
Announcements
EnoCert 101: Intro to Viticulture & Enology
(Formerly new grower/new winery workshop)

NEW Online format!
August 18-19, 2020 Register Here!
This course will feature synchronous sessions from 9:00 am - 12:00 pm on August 18 and August 19. There will also be pre-recorded lectures that can be viewed on your own time.
Overview: This course will cover the basics of grape growing from the ground up. Through live interactive lectures, participants will understand how vineyard site, climate, and trellising systems impact grape production and quality. Participants will also expand their understanding of production steps for specific wine types. Upon completing this course, attendees will learn how different wine types (white, red, ros?, sparkling) are produced, and the key decisions that need to be made to influence wine style.