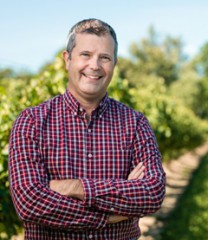 Hans Walter-Peterson
Team Leader, Viticulture Extension Specialist
CCE Yates County
417 Liberty Street
Suite 1024
Penn Yan, NY 14527
phone 315-536-5134
cell 315-521-8789
fax 315-536-5117
email Hans
Areas of Interest
Vineyard nutrition, canopy management, soils, vineyard mechanization, grower & winery relations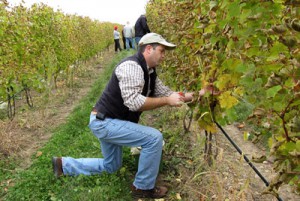 My program focuses on providing information to growers on viticultural practices such as vineyard site selection and establishment, selection of grape varieties, rootstocks, and training systems, canopy and crop load management, soils, vineyard nutrition and water management, and improving vineyard management efficiency. I am also working with Cornell's extension enologists to help grape growers and winemakers better understand each others' issues in order to improve working relations between the two groups.
Upcoming Events
2022 CCE Ontario Pesticide Training and Recertification Series

February 2 - February 23, 2022
7:00-9:00PM
Canandaigua, NY
Fundamentals of Integrated Pest Management: Field and Forage Focus- 2 core DEC credits

February 3, 2022
10 am - 12 pm
Penn Yan, NY
Biology and Management of Aphids- 1.5 DEC credits (categories 10, 1a, 21, 22, 23 and 25)

February 16, 2022
1:00-2:30PM
Penn Yan, NY
Announcements
B.E.V. NY 2022 Registration is Open!
B.E.V. NY 2022 - March 29-31, 2022

Time to put this year's B.E.V. NY conference on your calendar and get signed up to attend! This year's conference will be held as a fully virtual event again, as we did in 2021. And just like last year, your $100 registration fee allows you to "attend" as much or as little of the conference as you want. The "all you can eat buffet" for business, enology and viticulture information, you might say.

Building Better Spray Programs
Find information here:
https://flgp.cce.cornell.edu/event.php?id=530