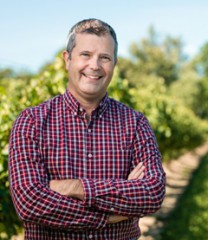 Hans Walter-Peterson
Team Leader, Viticulture Extension Specialist
CCE Yates County
417 Liberty Street
Suite 1024
Penn Yan, NY 14527
phone 315-536-5134
cell 315-521-8789
fax 315-536-5117
email Hans
Areas of Interest
Vineyard nutrition, canopy management, soils, vineyard mechanization, grower & winery relations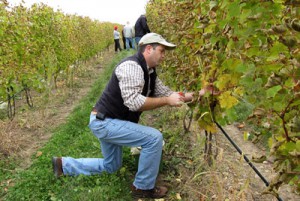 My program focuses on providing information to growers on viticultural practices such as vineyard site selection and establishment, selection of grape varieties, rootstocks, and training systems, canopy and crop load management, soils, vineyard nutrition and water management, and improving vineyard management efficiency. I am also working with Cornell's extension enologists to help grape growers and winemakers better understand each others' issues in order to improve working relations between the two groups.
Announcements
Save the Date - B.E.V. NY 2019
2019 B.E.V. NY Conference and Trade Show
Wednesday, February 27 - Friday, March 1, 2019
RIT Inn & Conference Center
Henrietta, NY
Registration and Trade Show information coming soon!
Spotted Laternfly found in the Finger Lakes
The DEC and Department of Ag & Markets sent out a press release saying that the spotted lanternfly (SLF) has been found in the Finger Lakes, on the east side of Keuka Lake near Penn Yan. Another individual SLF was found in Albany County as well.
We're still very early in the follow-up process, but Ag & Markets inspectors are working to scout the area where the initial individual was found. The FLGP will be providing whatever information and assistance we can to them as we try to assess how much of a presence of SLF there is in the area so far.
Any potential sightings of SLF adults, nymphs, egg masses or signs of infestation (e.g., large amounts of sooty mold at the base of a tree) should be reported to the DEC at
spottedlanternfly@dec.ny.gov
. Try to take a photo or even capture the individual or egg mass if at all possible. Be sure to note the location of where it was found (address, GPS coordinates, landmarks, etc. The more specific, the better).
Finger Lakes Grape Program - Cornell Cooperative Extension
Your Trusted Source for Research-Based Knowledge