2-years Pre-plant · Review Soil Maps
Like gardening in your backyard, soil composition and structure are important in wine grape production. Luckily, soil maps are easy to access, whether through the USDA Web Soil Survey, or books from your local extension office. (See following 3 images below).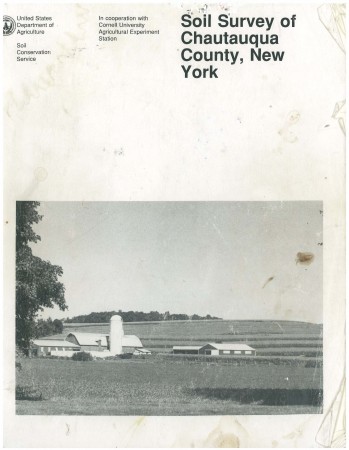 figure 1: soil survey
Gravelly, well-drained soil is ideal in grape production, because grapevine roots do not want to be submerged in water. On the flip side, too-well-drained soil can create an issue with nutrition, as in, the soil organic matter might be too low to sustain wine grape production.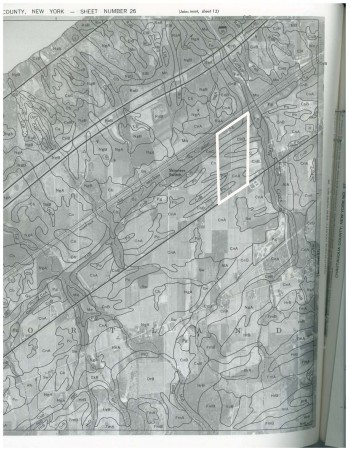 figure 2: A soil map of the Cornell Lake Erie Research and Extension Laboratory (CLEREL) in Portland, NY from the Soil Survey of Chautauqua County, New York compiled by the USDA and the Soil Conservation Service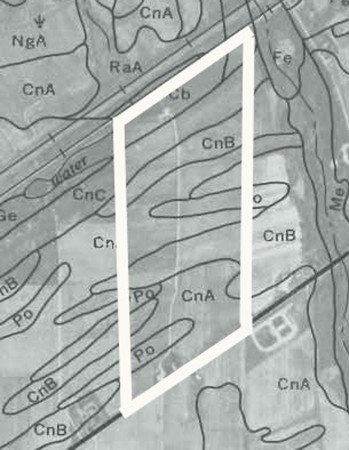 figure 3: A close-up of the CLEREL site shows the different soil types.
The soil is mostly well-drained Chenengo (CnA/CnB).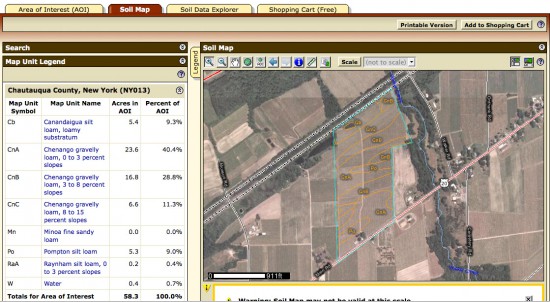 A CLEREL soil map from the USDA Web Soil Survey site
Soil maps can also provide and excellent base for your vineyard maps. If there are two different soil types at your site, consider planting one block of vines to each soil type, IF this is also practical. Nutrient management will be much easier once you are aware of possible drainage or nutrient differences. Finally, when you submit soil samples, you will need to enter the soil type on the form for the soil tests and for more appropriate recommendations.
---
Content by:
Dr. Jodi Creasap Gee
Viticulture Extension Educator
Lake Erie Regional Grape Program
Upcoming Events
In-Person Class- Pesticide Applicator Exam Training
December 9 - December 16, 2020
12.9.20 1pm-5pm 12.10.20 1pm-3pm
Penn Yan, NY
CCE Yates will be offering small classes for those wishing to prepare to take their pesticide applicator exam. The training will cover the safe handling of pesticides, rules and regulations, formulations and much more. This course is not a 30-hour course. The training will take place in the Yates County Auditorium and
pre-registration is required.
Modeling and monitoring how grapevines gain and lose cold hardiness
December 16, 2020
3:00 - 4:30 PM
Guest speakers
Dr. Jason Londo
, USDA-ARS scientist, and
Dr. Jim Willwerth
, Brock University,will discuss their research and outreach programs and how they can help Eastern growers manage and sometimes prevent winter injury.
2021 Pesticide Training and Recertification Series

February 2 - February 23, 2021
7:00pm-9:30pm, Exam 6:00pm-10:00pm
Canandaigua, NY
Announcements
Spotted Lanternfly Found in Ithaca, NY
A population of spotted lanternfly (SLF) has been found in Ithaca, New York, just off the Cornell University campus.
They were found on their favorite host plant, another invasive species, tree of heaven (Ailanthus altissima). However, SLF also feeds on many other trees and plants, which, unfortunately, includes grapevines. With New York State's important Finger Lakes grape-growing region and wine industries so close to Ithaca, state agencies and pest-control experts are particularly concerned about this pest's impact in the region.