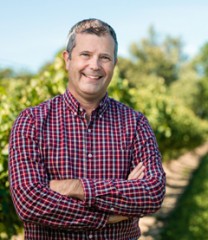 Hans Walter-Peterson
Team Leader, Viticulture Extension Specialist
CCE Yates County
417 Liberty Street
Suite 1024
Penn Yan, NY 14527
phone 315-536-5134
cell 315-521-8789
fax 315-536-5117
email Hans
Areas of Interest
Vineyard nutrition, canopy management, soils, vineyard mechanization, grower & winery relations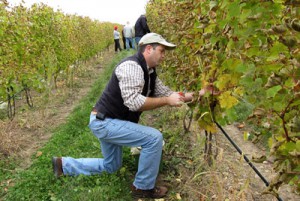 My program focuses on providing information to growers on viticultural practices such as vineyard site selection and establishment, selection of grape varieties, rootstocks, and training systems, canopy and crop load management, soils, vineyard nutrition and water management, and improving vineyard management efficiency. I am also working with Cornell's extension enologists to help grape growers and winemakers better understand each others' issues in order to improve working relations between the two groups.
Upcoming Events
Changes to Worker-Protection Standards Regulations
October 5, 2016
10:00 am - 12:00 pm
Auburn, NY
A number of significant changes to the federal Worker Protection Standard for Agricultural Pesticides (WPS) will go into effect on January 2, 2017. These changes will affect farms, greenhouses, nurseries, forests, and other establishments (including organic establishments) on which pesticides are used in the production of agricultural crops. If you use, supervise the use, or are responsible for the use of pesticides on such establishments, the Department of Environmental Conservation (NYSDEC) invites you to attend a WPS Mock Inspection.
Finger Lakes Grape Program - Cornell Cooperative Extension
Your Trusted Source for Research-Based Knowledge